China will adjust steel tariffs again from August 2021
In order to promote the transformation and upgrading and high-quality development of the steel industry, with the approval of the State Council, the Customs Tariff Commission of the State Council issued an announcement that starting from August 1, 2021, the export tariffs of ferrochrome and high-purity pig iron will be appropriately increased, and 40% and 40% will be implemented after adjustments. The export tax rate of 20% is shown in the figure below.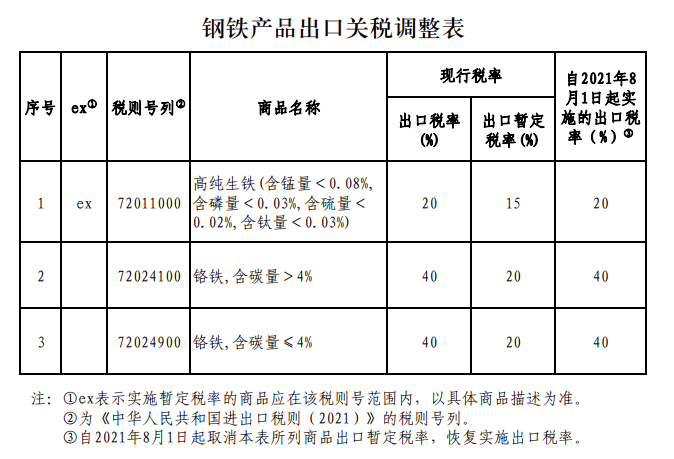 And from August 1, 2021, the export tax rebate for the 23 steel products listed in the figure below will be cancelled. The specific execution time shall be defined by the export date indicated on the export goods declaration form.
(Source of information: Ministry of Finance of the People's Republic of China)