First order! Settlement in RMB
On May 16th, the "Marvin" ship, fully loaded with 65000 tons of liquefied natural gas, completed unloading at China National Offshore Oil Corporation Guangdong Dapeng Liquefied Natural Gas Terminal. The cargo was China's first imported liquefied natural gas to be settled in RMB, marking a substantive step forward in China's exploration of cross-border RMB settlement transactions in the field of oil and gas trade.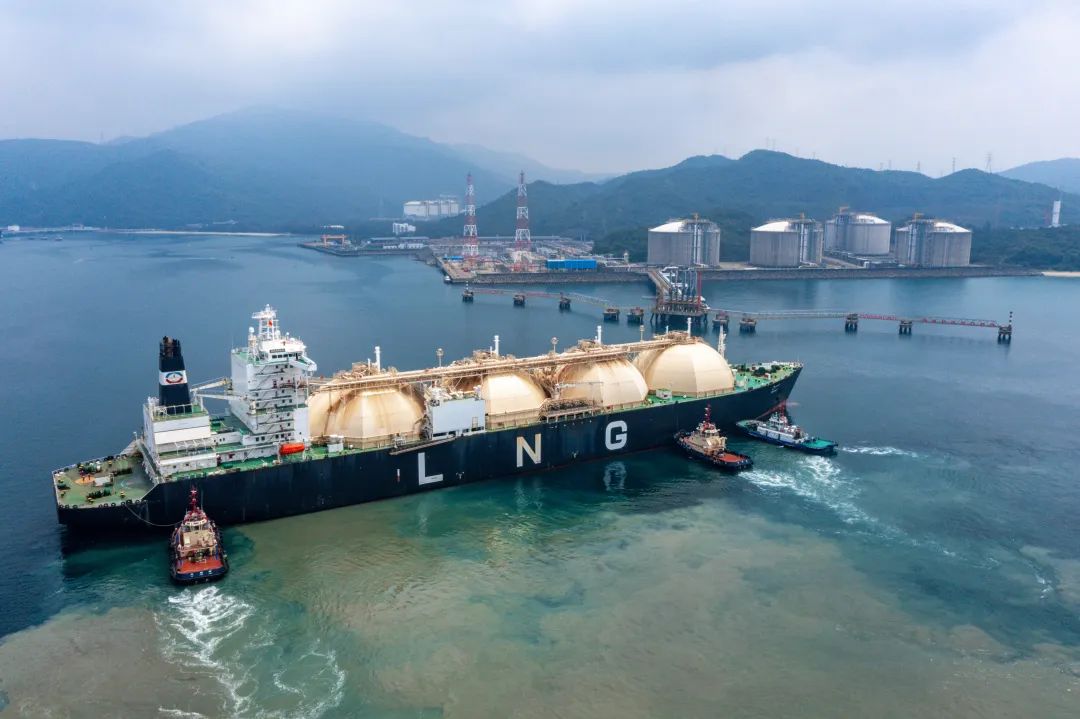 The "Marvin" ship, loaded with liquefied natural gas from the United Arab Emirates, arrived at the Guangdong Dapeng liquefied natural gas terminal on May 15th after a 26 day sea voyage. After more than a day of unloading, the 65000 tons of liquefied natural gas unloaded will be gasified and transported through pipelines to power plants, urban gas and other users, providing a guarantee for the stable supply of natural gas in the Guangdong Hong Kong Macao Greater Bay Area. This cross-border RMB transaction was reached by China National Offshore Oil Corporation and Total Energy in March at the Shanghai Oil and Gas Trading Center.
Wang Xin, Deputy General Manager of Resources and Marketing Department of China National Offshore Oil and Gas Corporation, stated that carrying out RMB settlement for international liquefied natural gas trade is conducive to promoting the integration of international and domestic markets, as well as efficient circulation of both domestic and foreign resources. The promotion of international LNG procurement to be settled in RMB this time is a beneficial practice for CNOOC to promote the global development of energy trade and create a diversified ecosystem of LNG trading.
As one of the important buyers of the global liquefied natural gas market, China's infrastructure is constantly expanding, and the number of participants in international trade is increasing, posing higher requirements for international trade services. According to data from the General Administration of Customs, in 2022, China imported over 500 million tons of crude oil and over 100 million tons of natural gas, including 63.44 million tons of liquefied natural gas